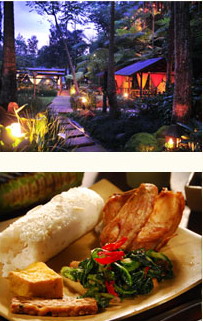 Terrace is family's favorite place at home. But unfortunately, families are hardly to have a comfort & nice terrace which will accommodate their relaxation & pleasure activity, at Citrus terrace you will find both of them.
Please come to chit chat with friend, do your business, gather with family or even do your hobbies in warm and friendly atmosphere.
Enjoy your fun time with dearest people.
Citrus terrace is located at Lembang north of Bandung, which have fresh air, greeny leaves surroundings and absolutely away from hustle & bustle.
We open daily at 9 AM to 5 PM. Whatever your event, We'll please to server and assist you the best.